Our clients are usually from these three groups below. We strive every day to offer them a personalised, fast and reliable service at the best price.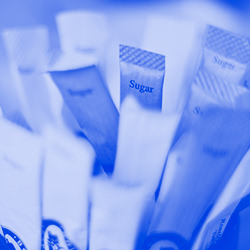 Food services and events
Do you need personalised sugar and sweetener sachets for your business or special event? We can help you.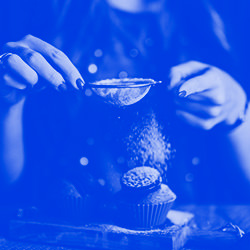 Craft bakery
Need to buy sugar in large quantities?
We offer bulk, big bags and bags of white, brown, icing and pearl sugar.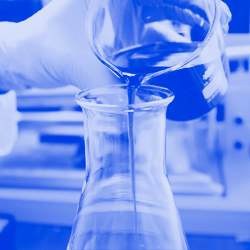 Industries
Are you from the food or pharmaceutical industry? We adapt to your specific requirements, just tell us what you need.
Four decades
Azúcares Ros is a family business dedicated to add value to your business in an effective and economical way, through high quality sweeteners and sugars in sachets, bags and bulk at a truly competitive price.
Currently under the direction of José María Ros, we combine innovation with the experience of three generations of sugar manufacturers, which has led us to be a benchmark company in the wholesale sugar sales market.
Quality service
Our customers value our agile, personalized and close service together with an excellent quality-price ratio. It is what sets us apart in our sector and what has helped us to have a varied and growing clientele as a sugar supplier.
Restaurants, bars, cafes, bakeries and industrial bakeries, the pharmaceutical sector and food industries, for them we pack and distribute sugars and sweeteners in containers of different formats according to their specific needs, from personalised sugar sachets to different types of bulk sugar and sugar in bags, such as icing sugar, white sugar, brown sugar and pearl sugar.
Design and packaging
We customize the grammage and the design of the sugar sachets, although you can also design it, if you prefer. We have a design team that will help you offer your clients an attractive envelope adapted to your corporate image.
The process is simple and agile from the moment you approve your quote. You will have your order as soon as possible and will have a person from our team always available for you in the after-sales service.
Based in Valencia
Azúcares Ros is located in Torrente, 15 minutes from Valencia, Spain. Our facilities have almost 2.500 squared metres for the storage of sugars and sweeteners with a wide variety of packaging formats. From this point we supply to food services in Valencia, Alicante, Castellón, Barcelona, Madrid and the rest of Spain.
Our company is situated in a privileged position, since it is on the inland transport axis of the Mediterranean Corridor and at less than 15 kilometres from the Valencia Port, which facilitates the input and output of the merchandise by sea.
Our commitment
At Azúcares Ros we are actively committed to environmental best practices for our business development. We have solar facilities on our building, helping the sustainability of our natural environment.
In addition, we are members of ECOEMBES, a non-profit public limited company whose corporate objects include the design and organization of an Integrated Management System for the selective collection and recovery of packaging waste for subsequent treatment, recycling and upgrading.
Personalised sugar sachets,
in bulk or bags?
Looking for quality sugar at the best price? This is what sets us apart. Tell us what you need and we will send you your quote in less than 24 working hours.
It will take you only 2 minutes.
It is simple and fast. You will get an immediate confirmation.
Call us at (+34) 961 552 320
or (+34) 961 553 567.
A member of our staff will be on-hand to help you.